Newsletter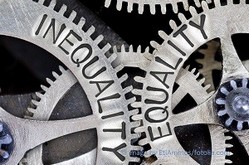 LIS issues a quarterly newsletter Inequality Matters focusing on inequality research, LIS micro data releases, and other developments at LIS.

We aim to reach a diverse audience of researchers from various disciplines, policy analysts, and the broader public.
Each newsletter contains reoccurring subsections:
| | |
| --- | --- |
| Inequality Matters | Policy/research briefs related to cross-national divergence in social or economic outcomes |
| Highlights | Articles presenting the richness of the LIS/LWS micro databases |
| Latest Developments | Publications based on LIS/LWS data, micro data releases, upcoming events and other recent news |
Interested in contributing to the Inequality Matters policy/research briefs or LIS/LWS data highlights?
Please contact Jörg Neugschwender, editor
Issue, No.11 (September 2019)

Click below on issues to access former newsletters
Issue, No.10 (June 2019)
Issue, No.9 (March 2019)
Issue, No.8 (December 2018)
Issue, No.7 (September 2018)
Issue, No.6 (June 2018)
Issue, No.5 (March 2018)
Issue, No.4 (December 2017)
Issue, No.3 (September 2017)
Issue, No.2 (June 2017)
Issue, No.1 (March 2017)
Download the full pdf-version
Read the Editor Note
Dear readers,

In order to strengthen and promote research and policies tackling social and economic inequalities throughout societies, LIS has launched a quarterly newsletter Inequality Matters. This newsletter will present state-of-the-art research, give policy recommendations, and visualise the richness of the LIS/LWS micro databases. Our news feeds will cover the most recent LIS micro data releases and revisions, our user's additions to our working papers series, and news from our two offices located in Luxembourg and New York.

This first issue honours the work of Sir Tony Atkinson, whose loss we still mourn at LIS. Andrea Brandolini exemplifies the huge relevance of Tony's academic contribution, moving ahead research on inequality. Tony's modest personality, his wise council as president of LIS, and his distinct academic contribution will be sincerely missed, but remembered for plenty of decades to come.

This issue's policy brief by David Natali and Emmanuele Pavolini concentrates on presenting some generic findings of the PROWELFARE project by the European Social Observatory (OSE); among the project's goals was the exploration and evaluation of cross-national differences of occupational welfare provision in the dimensions of occupational pensions and unemployment protection. Future efforts might particularly pick up on the standardisation of data collection and documentation of occupational welfare programmes

For our Highlights section we compiled a selection of articles showing the multi-faceted information available in the LIS/LWS databases.

Enjoy reading!
Inequality Matters
Highlights