The Legacy of Tony Atkinson in Inequality Analysis- Proceedings from the 2018 LIS/LWS User Conference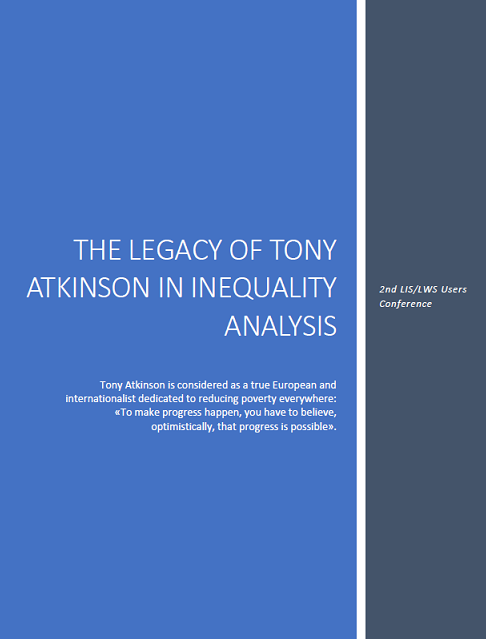 This month, the proceedings of the 2018 LIS/LWS User Conference have been released. The LIS leadership decided to honor Tony Atkinson by dedicating this edition of the Users Conference to him. The conference was held in the Belval Campus of the University of Luxembourg on 3-4 May 2018.
This Conference Proceedings, edited by Andrea Brandolini, Daniele Checchi, Janet C. Gornick, and Timothy M. Smeeding, contain brief articles summarising the main results of thirteen papers presented at the conference.
PDF version is available here
Kindle version is available here
E-book version is available here