40 Years of The Luxembourg Income Study Conference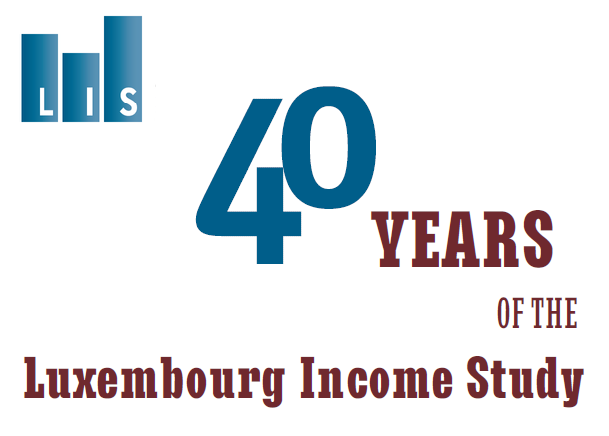 The "40 Years of The Luxembourg Income Study Conference" took place on Friday, 26 May 2023 at Salle Paul Feidert, Campus Kirchberg from 9:00 to 18:00.
The conference was opened by the Minister of Education, Children and Youth of Luxembourg, Claude Meisch, and included several inequality scholars from within and outside of the LIS network among its speakers.
Programme
Please find the Conference Program here.
Selected Conference Presentations
2023 LIS 40th Anniversary Lecture: Connecting Income and Consumption Measurements of Inequality and Poverty: New Ideas and New Empirics
Richard Blundell, University College London
INEQUALITY TRENDS AROUND THE WORLD
RICH COUNTRIES DEVELOPMENTS
LIS The Luxembourg Income Study: 40 years,from10,000 meters, in 12 mins.
Tim Smeeding, La Follette School of Public Affairs, University of Wisconsin-Madison
Women's Economic Outcomes, Gender Disparities, and Public Policy: 40 Years of Research Based on the LIS/LWS Data
Janet Gornick, Stone Center on Socio-Economic Inequality, CUNY
On (the Study of) the Distribution of Wealth
Markus Jäntti, Swedish Institute for Social Research (SOFI), Stockholm University

Comment on Session "Inequality Trends Around The World"
Michael Förster, OECD
INEQUALITY IN LATIN AMERICA
Income inequality and immobility in Latin America: How much do we really know?
Francisco Ferreira, International Inequalities Institute (III), LSE
GLOBAL POVERTY AND INEQUALITY
LIS DATA AND WORLD BANK GLOBAL POVERTY MONITORING
Monitoring Global Poverty
Dean Jolliffe, World Bank
LIS data and World Bank Global Poverty Monitoring Few comments
Andrea Brandolini, Bank of Italy
GLOBAL INEQUALITY
Global Inequality : where do we stand?
François Bourguignon, Paris School of Economics (PSE)

Comments on "Global inequality: where do we stand?"
Stephen Jenkins, London School of Economics (LSE)
Inquiries
If you have any questions or inquiries, please contact workshop@lisdatacenter.org.