We mourn the loss of Prof. Dr. Dieter Ferring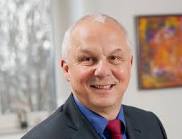 It is with deep sadness that we announce the death of Prof. Dr. Dieter Ferring, who passed away on August 3, 2017.
Head of the Research Unit INSIDE at the University of Luxembourg, Dieter was an outstanding researcher and enthusiastic scholar. At LIS, we had the privilege of collaborating with him on the design and set up of the PEARL Institute for Research on Socio-Economic Inequality (IRSEI) that would have not been successful without his huge and dedicated involvement.
We offer our condolences to his family and friends, and to his many colleagues throughout Luxembourg.