Upcoming ECINEQ meeting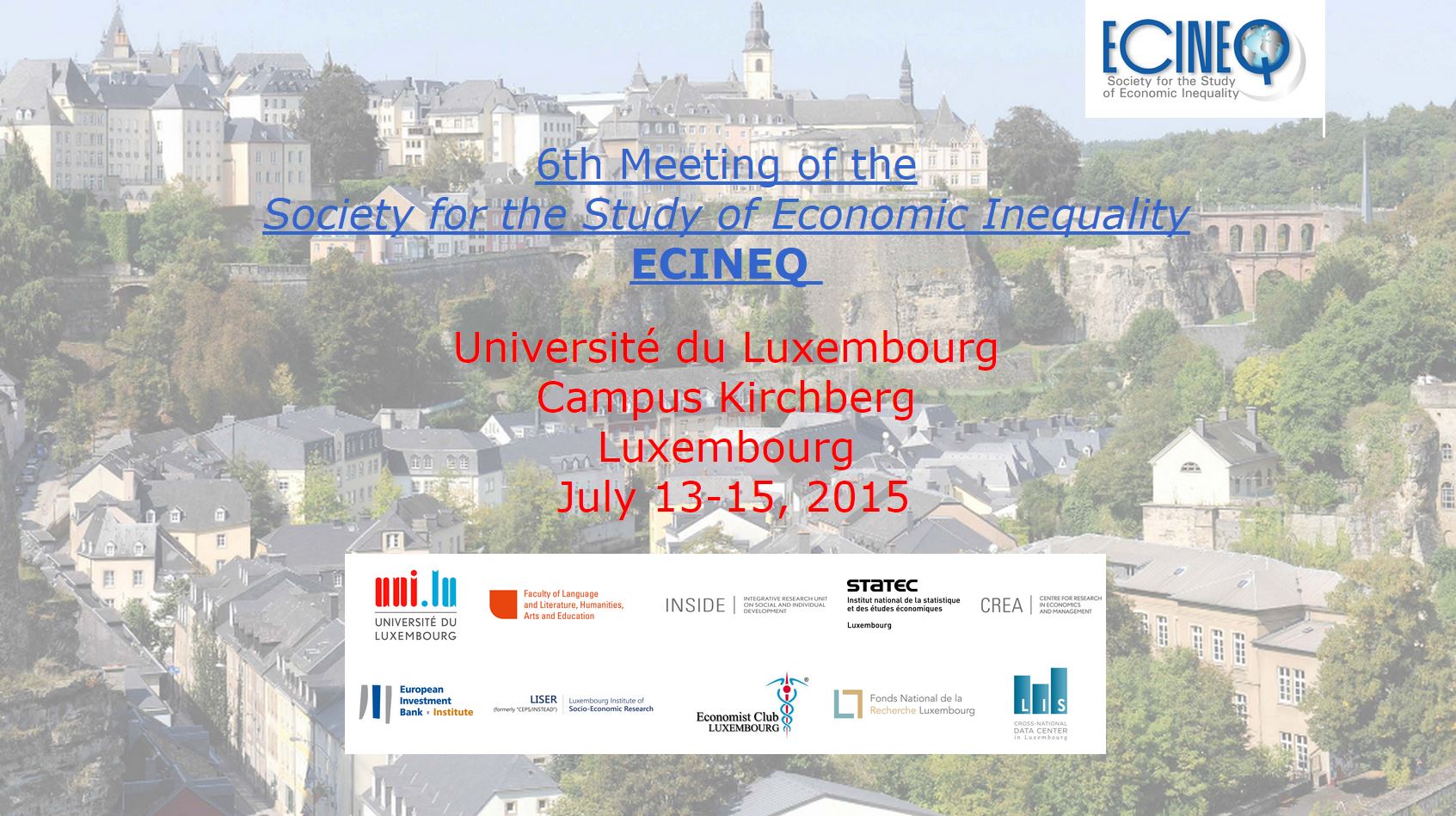 The 6th meeting of the Society for the Study of Economic Inequality (ECINEQ) will be held in Luxembourg, from July 13th to July 15th 2015, at the University of Luxembourg's Kirchberg Campus.
The conference will promote academic debates and exchanges of opinions on inequality, poverty, and other topics of common interest, and contribute to the worldwide dissemination of the results of scholarly work and practical experiences in this field. Topics and debates to be addressed at the conference concern theoretical issues, empirical analyses, and the implementation of policies.
The 2015 conference is co-sponsored by the University of Luxembourg, STATEC, EIB, LISER (formerly CEPS/INSTEAD), FNR, Luxembourg's Ministry of Economy, and LIS asbl.
The invited speakers are Stephen Jenkins (London School of Economics), Branko Milanovic (City University of New York; and LIS), and Martin Ravallion (Georgetown University).
Consult the Preliminary Program.
Stay tuned for additional information!