2018 User Conference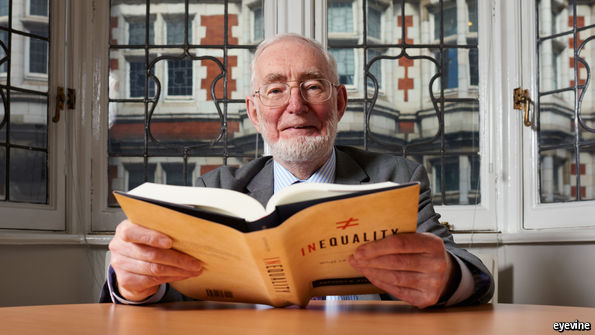 On 03-04 of May 2018 took place the 2nd LIS/LWS Users Conference dedicated to the legacy of Tony Atkinson, our former President, in inequality analysis field. We received submissions on a variety of topics such as: income inequality, top incomes, joint approach on income & wealth, child poverty, work-family life balance, inter-generational mobility, or income redistribution.
The conference was opened by Georg Mein, Dean of the Faculty of Language and Literature, Humanities, Arts and Education, University of Luxembourg and Francois Bourguignon (Paris School of Economics, France & LIS President). An introductory session on Tony Atkinson's contribution to the advancement of inequality and poverty research and how the conference papers advance that legacy was given by Andrea Brandolini (Banca di Italia) and Timothy Smeeding (Institute for Research on Poverty, University of Wisconsin-Madison, US).
| | |
| --- | --- |
| | Stephen Jenkins, Professor of Economic and Social Policy at the London School of Economics, gave the 2018 user conference keynote lecture on European poverty. |
Program and Presentations
Please find the detailed program including all papers and presentations by session here
Conference Proceedings
The Conference Proceedings, edited by Andrea Brandolini, Daniele Checchi, Janet C. Gornick, and Timothy M. Smeeding, contain brief articles summarising the main results of thirteen papers presented at the conference.
Highlights
Please find the highlight of the conference here
Given the success of the first two editions of our Users Conference, we are planning to organise a third one; please check our website for news and updates.
Inquiries
If you have any inquiries concerning the User Conference, please write to conference@lisdatacenter.org